What others say
The two of us are on a city link bus, heading for the airport holding back the tears. That was beautiful, Thank you so much.
Shane & Claire
Thank you so much for the highlight and the usb with the full wedding. We watched it Saturday night and it is better than I could have imagined. Can't believe we missed so much on the day. It's a treasure. Thanks so much again.

Fiona & Shane
I just wanted to say a massive thank you for Saturday.  Your short film clip was amazing, its still being talked about! You got some unbelievable shots! Thanks again, you are incredible at what you do.
Una & Francis
Anita and Colm, the post arrived yesterday, better than Santa! Thanks so much for your wonderful work!
The footage, artistry and editing is absolutely beautiful! Again I can't express our gratitude enough for capturing our day so magically! Hope you have a wonderful Christmas and a safe, healthy and prosperous 2022!Shane and Mary 
So sorry this email is so late yes we got the video and we love it!
"Peter and I got married in June during the pandemic, Colm was amazing on the day, you wouldn't even know he was there! I love our wedding video and the short edit! It always brings a smile and tear when I see the beautiful moments he captured! Anita and Colm were extremely professional and helpful and would highly recommend them".
Aisling and Peter. 
"Anita and Colm are just amazing! Anita made it super easy for us to arrange all the paperwork and Colm is like a stealth Ninja we hardly saw him around the place on the day. My husband is very fussy when it comes to how a video should look. We searched through loads of different videographers and eventually found and agreed on FilmMe and we are sooooo happy we did. Our video is INCREDIBLE. If you are looking for a very talented videographer who's good craic, easy to get on with, crazy talented and a stealth Ninja the i would DEF go with FilmMe. Thank you so much Anita and Colm".
Patti & Ian
From the first day we met Anita & Colm they have been brilliant to work with. We were originally due to get married in March but had to postpone until October. As a result, we had a lot of changes in plan, emails and phone calls! I cannot speak highly enough of them. They were incredibly patient, understanding and helpful in getting us to our big day. On the day everyone was highly complimentary of Colm, he was very friendly, calm and put everyone at ease. We hardly noticed he was there at all, which we think is a huge compliment to a videographer!! Post wedding they kept us up to date on the progress of our video and we were delighted with the finished product. I would have no hesitation in recommending FilmMe to any couple getting married.
Marian & David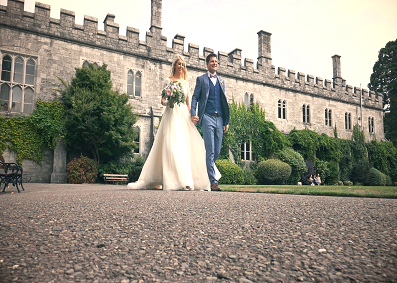 "I must say we were so lucky that Colm and Anita had availability for our wedding day and that I found them at the Southern Brides wedding fair. We just saw our wedding dvd and we both love it so much. Colm was so discrete on our wedding day, I barely realized he was there half the time and WOW WOW WOW the highlights and full video shots he gave us were absolutely fantastic. Colm captured many special moments on our day which we didn't see ourselves and the wedding video is very special to us both. We would highly recommend booking your wedding video with Filmme, you will treasure your wedding video like us and be able to watch it over and over again reliving your special day".
Louise & Colin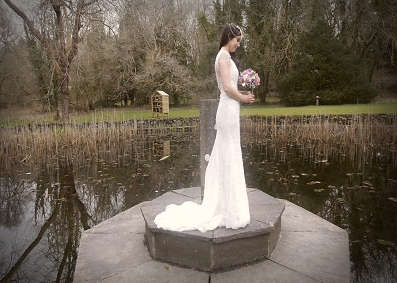 "Colm and Anita, It seems impossible to put into words how the highlights and
the video as a whole have made us feel! We want to thank you from the bottom of
our hearts for capturing every single detail and emotion of the day and
recreating the most spectacular day of our lives for us! I have watched the
highlights clip at least a hundred times since receiving it so thank you so
much! Colm, you are incredibly talented and so easy to work with! I have
recommended you to all of my friends that are engaged and I will most
definitely see you again in the future I'm sure. Warm regards and Best Wishes".
Michelle & Kieran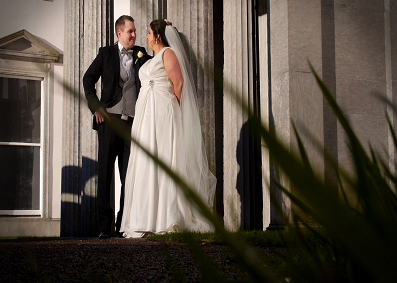 "DVDs arrived this morning oh my goodness I can't begin to tell you how much we love it!!! I know when we met first I was apprehensive about having a videographer, but after meeting you both and chatting to you and feeling confident that having you there on our day was the best choice we could have made! After seeing how fantastic the outcome is and your professionalism we have since recommended you to a number of colleagues and friends that are getting married! Your work is outstanding and you put myself and kieran at such ease! We couldn't have asked for any better! Thank you so much again!".
There has been an error.
We apologize for any inconvenience, please return to the home page or use the search form below.