What others say...
Haley & Martin
We cannot thank you enough for capturing so many precious moment on our wedding day.. The videos are absolutely amazing and we could not be happier with them. Ye truly are amazing at what you do and Colm was so discreet on the day you wouldn't even know he was there.. I will be recommending you to all of our friends and family. 
Kathy & Donie
Wow wow wow!!!! We sat down and watched everything last night, it was incredible!!!
So beautiful and the little details Colm picked up on, we are so happy with it all. 
Couldn't of asked for better.  Thanks so much to you  both. We will treasure this forever.


Una & Gavin
We booked FilmMe for our wedding day in December 2022.
Anita was very efficient during booking - replying very promptly and was professional and very easy to deal with.
Colm brought a lovely relaxed presence to the wedding morning and day and struck a lovely balance between also being very professional but friendly, laid back and even helpful on the day!
Our wedding video was beautiful - very good quality, professionally created and struck lovely notes of poignancy, authenticity and fun!
Two sound people who make a great team - we would very highly recommend them as wedding videographers!
Tara & Tom
We are so grateful for the amazing footage, its hard to believe its all captured by one person. Thank you so much!
Shannon & TJ
"Thank you so much for our wedding video. We are delighted with it all. It is exactly what we were looking for, we couldn't be happier with it. It is so nice to look back on the day from start to finish. We are so happy with how you prioritised our children and brought their characters to light. Our two little ones are watching it on repeat. We are highly recommending you both to anyone we have been speaking too. We hope that we will bring you more business in the future as an appreciation for everything you did."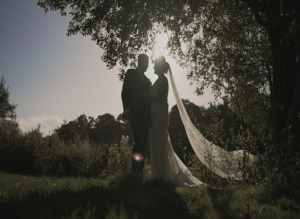 "Anita and Colm are just amazing! Anita made it super easy for us to arrange all the paperwork and Colm is like a stealth Ninja we hardly saw him around the place on the day. My husband is very fussy when it comes to how a video should look. We searched through loads of different videographers and eventually found and agreed on FilmMe Wedding Videography and we are sooooo happy we did. Our video is INCREDIBLE. If you are looking for a very talented videographer who's good craic, easy to get on with, crazy talented and a stealth Ninja the I would DEF go with FilmMe. Thank you so much Anita and Colm".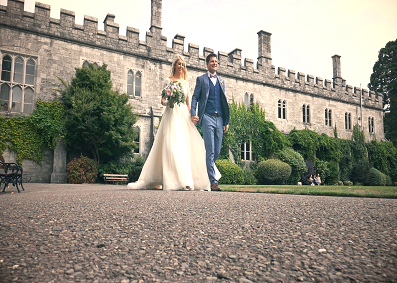 Marian & David
"I must say we were so lucky that Colm and Anita had availability for our wedding day and that I found them at the Southern Brides wedding fair. We just saw our wedding dvd and we both love it so much. Colm was so discrete on our wedding day, I barely realized he was there half the time and WOW WOW WOW the highlights and full video shots he gave us were absolutely fantastic. Colm captured many special moments on our day which we didn't see ourselves and the wedding video is very special to us both. We would highly recommend booking your wedding video with Filmme, you will treasure your wedding video like us and be able to watch it over and over again reliving your special day".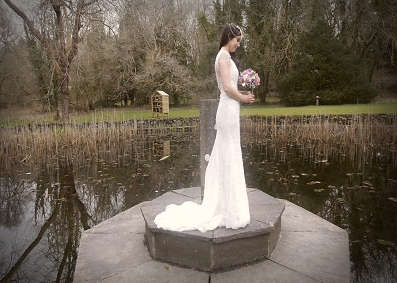 Louise & Colin
"Colm and Anita, It seems impossible to put into words how the highlights and
the video as a whole have made us feel! We want to thank you from the bottom of
our hearts for capturing every single detail and emotion of the day and
recreating the most spectacular day of our lives for us! I have watched the
highlights clip at least a hundred times since receiving it so thank you so
much! Colm, you are incredibly talented and so easy to work with! I have
recommended you to all of my friends that are engaged and I will most
definitely see you again in the future I'm sure. Warm regards and Best Wishes".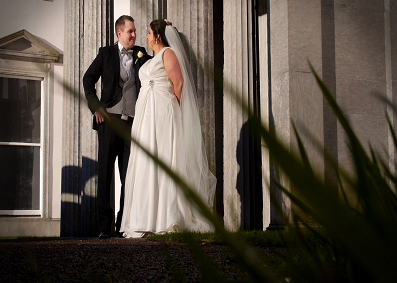 Michelle & Kieran
"DVDs arrived this morning oh my goodness I can't begin to tell you how much we love it!!! I know when we met first I was apprehensive about having a videographer, but after meeting you both and chatting to you and feeling confident that having you there on our day was the best choice we could have made! After seeing how fantastic the outcome is and your professionalism we have since recommended you to a number of colleagues and friends that are getting married! Your work is outstanding and you put myself and kieran at such ease! We couldn't have asked for any better! Thank you so much again!".
There has been an error.
We apologize for any inconvenience, please return to the home page or use the search form below.