Who Are We?
Filmme provide an Award Winning Videography service and are recognised in the southwest as one of the leading Videographers in the Wedding industry. The acclaimed creativity and shooting style has evolved from over 14 years experience in the business. Filmme prides itself as being highly discreet, a trait that is commented on time and time again (see testimonials). Filmme adopt a shoot as it happens approach and refrain from any form of staging. Select highlights can be viewed via our Portfolio page or Social Media links below. Please contact us for additional sample footage
Pro Av
Every Wedding is recorded using a combination of two DSLRs and HD camcorders as standard. Each has it's own built in back-up. Audio throughout the day is recorded using a combination of wireless mics (x3) and solid state recorders (x3).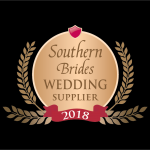 Award Winning Service
Filmme has been awarded the Southern Brides Videographer of the year for the Limerick region. Filmme are also recognized as a Southern Brides Gold Supplier.
[/full_width]